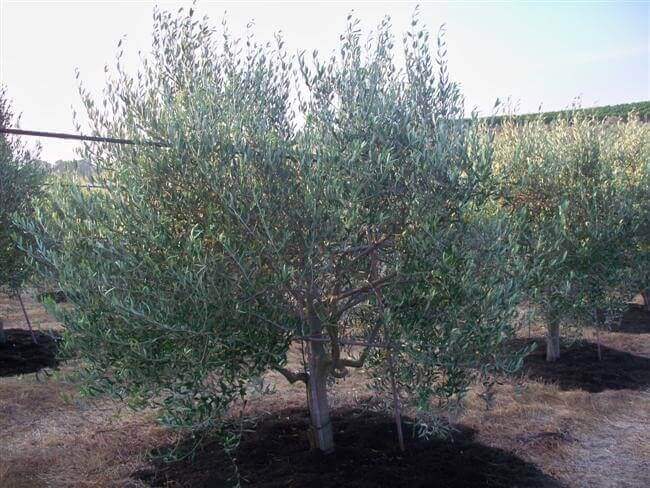 Having originated in Morocco, Zitoun olive trees are famous for its drupes, which are dark red and freckled with a white coating. It is available in 15-gallon containers for both table and oil usage. Note that this tree requires more water in excessive temperatures or containers. Moreover, newly planted Zitoun will need the use of additional water during their first growth.
Fruiting Specimen
Bloom (Summer)
Slow Growth
Color (Gray-Green)
Olive Oil (Sweet)
Landscape and Commercial
Care and Maintenance
Zitoun olive trees are exceedingly versatile and thrive in ordinary well-drained, slightly alkaline soils. Just water profoundly and often over the first few growing seasons to help the plant build a strong root system. Once established, lessen the frequency of application; it is drought tolerant. Yet, protect young or freshly transplanted plants from winter weather extremes.
Quick Facts
Origin
Morocco
Scientific Name
Olea Europaea 'Zitoun'
Family
Oleaceae
Tree Type
Fruiting Specimen
Common Names
The Olive Tree, Olea Europaea, Zitoun olive trees
Height
(Insert)
Toxicity
Non Toxic
Light
Full Sun
Watering
Drought-Tolerant
Soil
Well-Drained-Nutrient Poor Soil
Hardiness
Hardy Down 20 to 30 °F
Foliage
Gray-Green
Growth
Slow
Olive Oil
Sweet
Ready to give back to the environment? Let's get started!
Don't Take Our Word, Hear What Our Customers Say!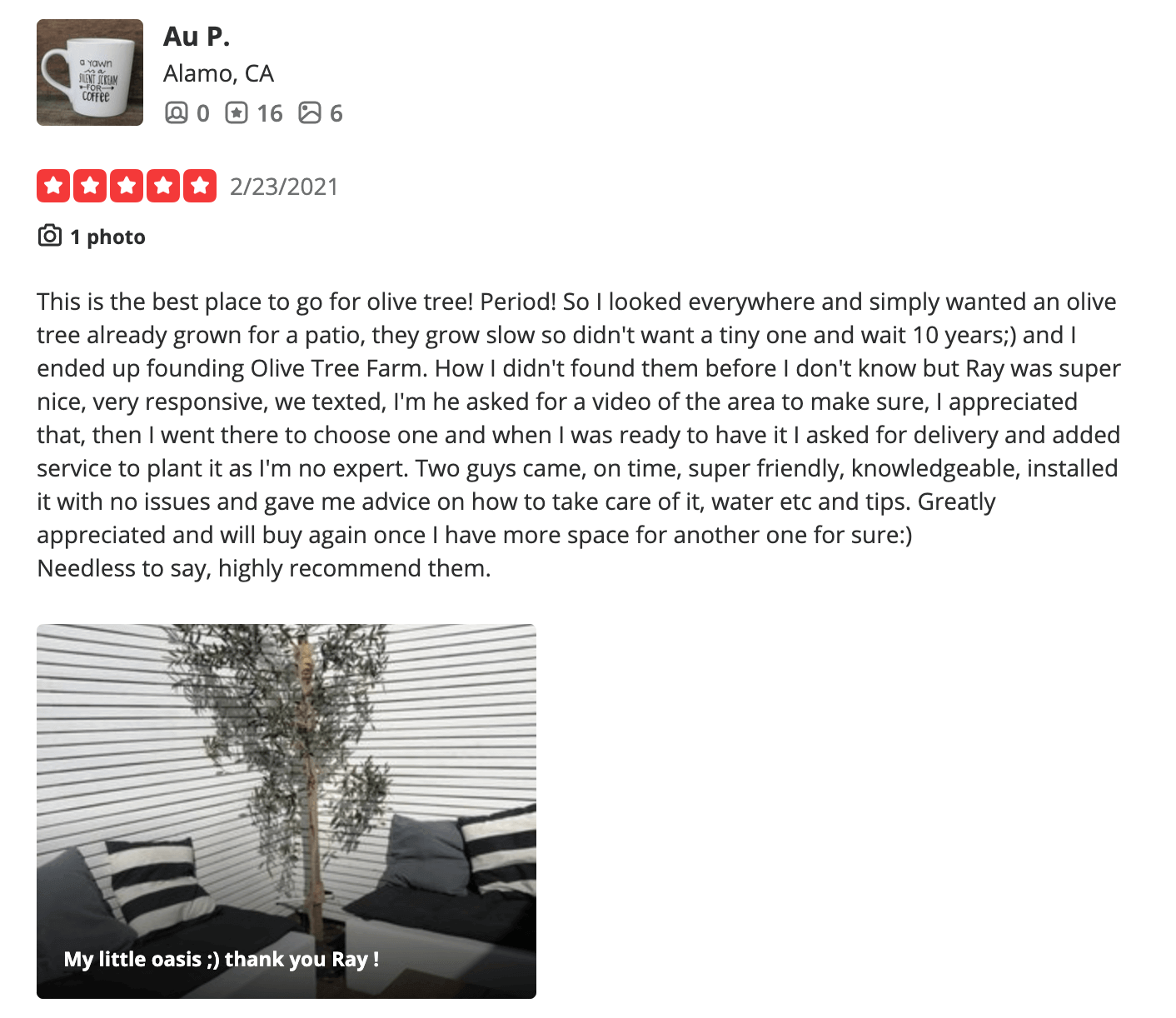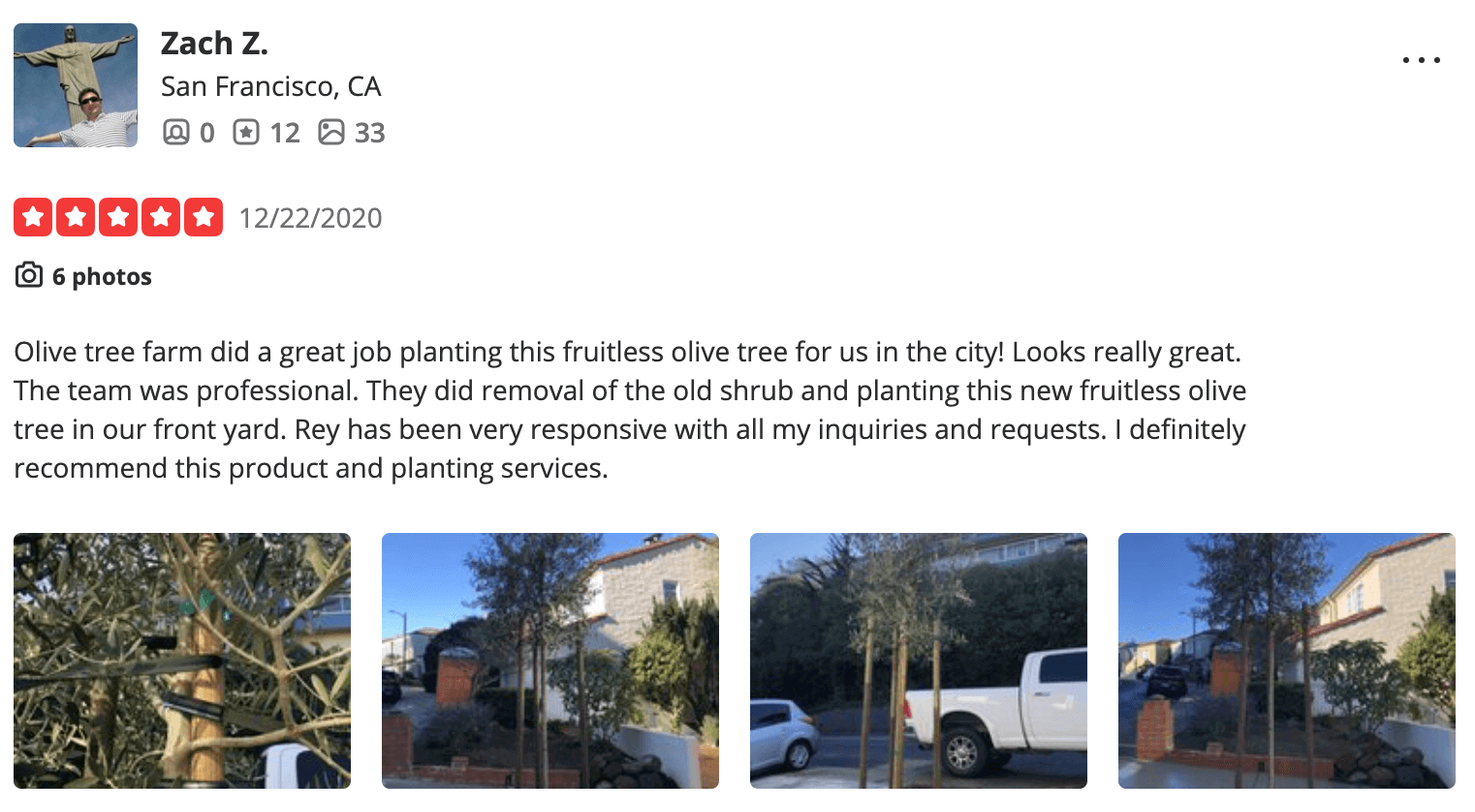 Interested? We'd love to hear from you!
Call us at 707-732-6152 for a free consultation!
---
Looking for something else? We might have it for you...