Ancient olive trees are appreciated for their beauty and appealing silvery-green leaves, making them popular ornamental plants. However, although these trees may continue to produce significant amounts of fruit after having existed for hundreds of years, they are increasingly sought after as status symbols and for the beauty of their twisted and gnarled trunks and branches.
When placed on either side of a driveway, doorway, or loggia, these trees instantly give a space a sense of solidity and historical significance. Both homeowners and landscape architects use these trees in garden designs to provide shade, seclusion, and noise reduction benefits—complementing many different types of design, from antique Tuscan architecture to stark contemporary minimalism and beyond.
Fruiting and Fruitless
Bloom (Summer or Spring)
Slow Growth
Color (Gray-to-Dark Green)
Olive Oil (Varies)
Landscape Use
Care and Maintenance
Care and Maintenance
Ancient olive trees are exceedingly versatile and thrive in ordinary, slightly alkaline, well-drained soils. Water deeply and frequently during the first few growing seasons to help the plant build a strong root system. Once established, reduce the frequency of watering; the tree is drought-tolerant. However, protect young plants (or freshly transplanted ancient trees) from extreme winter weather.
Quick Facts

Origin
Mediterranean, Africa, and Asia
Scientific Name
Olea Europaea
Family
Oleaceae
Tree Type
Fruiting and Fruitless
Common Names
The Olive Tree, Ancient Olive, Olea Europaea
Height
(Insert)
Toxicity
Non Toxic
Light
Full Sun
Watering
Drought-Tolerant
Soil
Well-Drained-Nutrient Poor Soil
Hardiness
Hardy Down 20 to 30 °F
Foliage
Gray-to-Dark Green
Growth
Slow
Olive Oil
Depend Upon Desired Cultivar
Don't Take Our Word, Hear What Our Customers Say!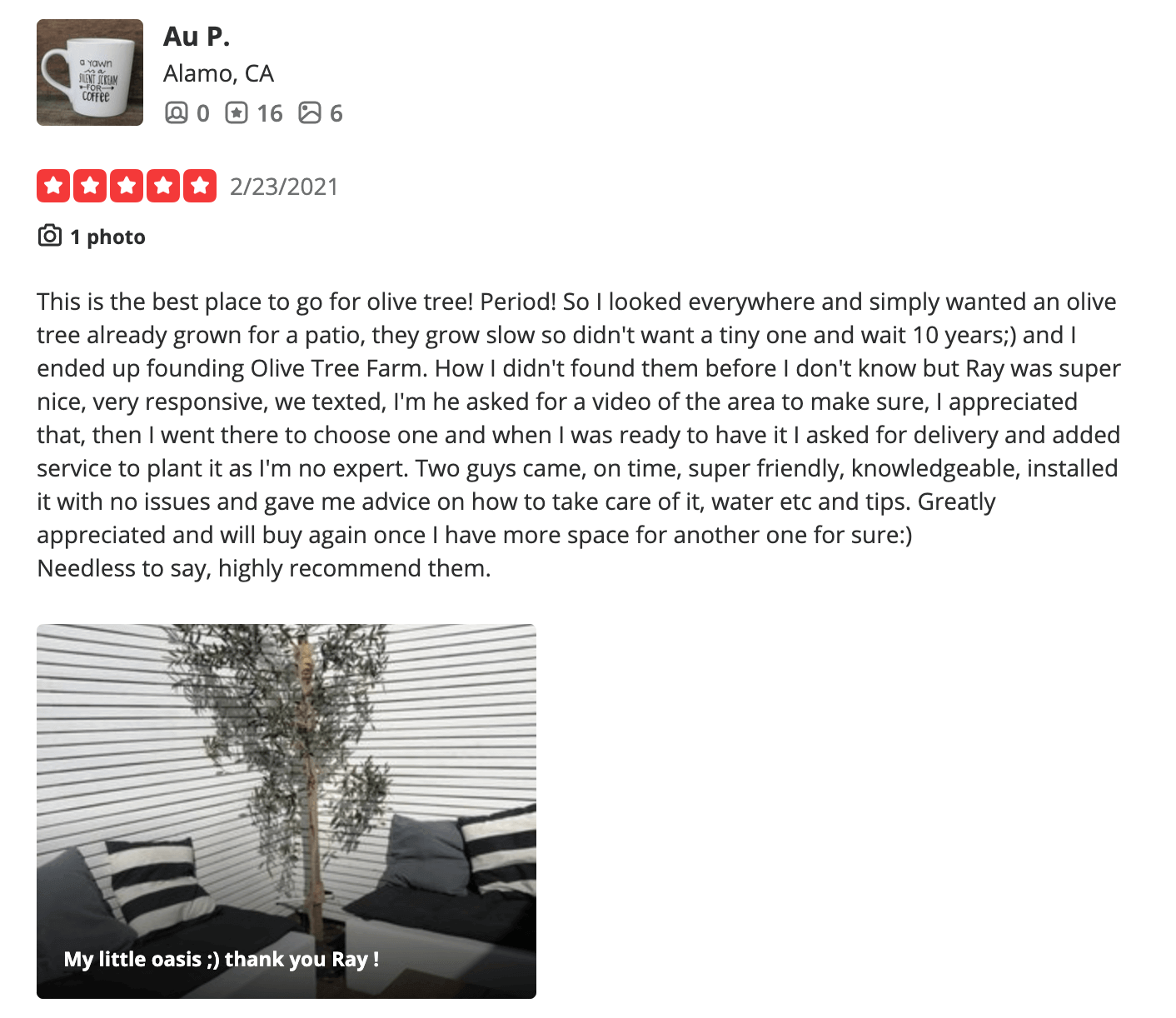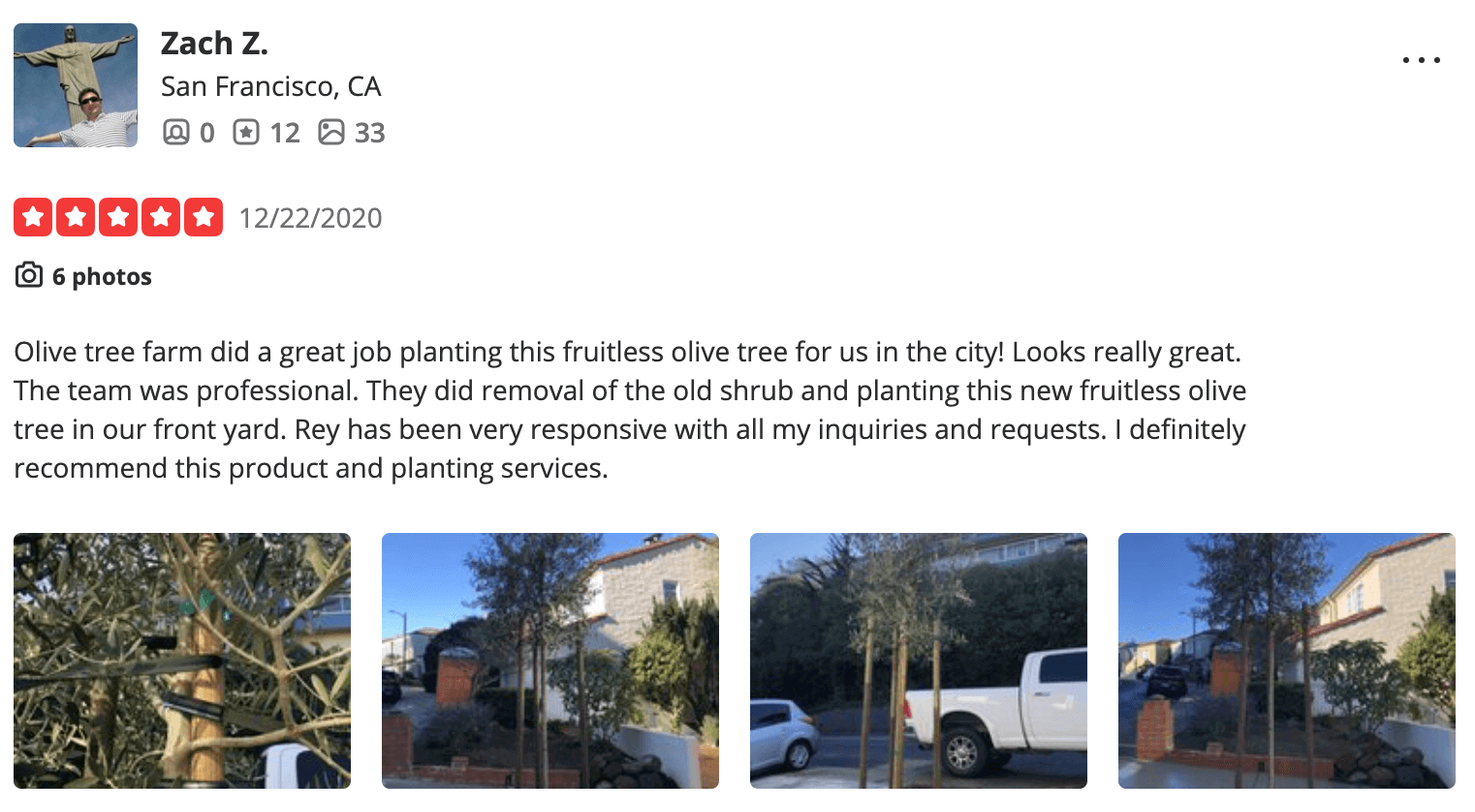 Interested? We'd love to hear from you!
Call us at 707-732-6152 for a free consultation!
---
Looking for something else? We might have it for you...