Cerignola olive trees come from the Italian region of Puglia and are mainly used for commercial production. However, in Italy, this cultivar, which originated in Apulia and is named after the town of Cerignola, is widely used to produce table olives available in various colors, including green, black, and even red (faux). It is a hardy plant (20 to 30 °F) that tolerates irrigation well and is valued chiefly for the size, beauty, and sweet taste of its fruit. Due to their enormous size, it is filled with multiple ingredients and is often utilized to produce oil.
Fruiting Specimen
Bloom (Spring)
Moderate Growth
Color (Dark Gray-Green)
Olive Oil (Sweet)
Primarily Commercial Use
Care and Maintenance
Cerignola olive trees are exceedingly adaptable and flourish in a wide range of ordinary, well-drained, slightly alkaline soils. However, to ensure a successful harvest, plant it near another olive variety such as Pendolino, Frantoio, Coratina, Maurino, Leccino, or Olivastra. Water deeply and frequently during the first few growing seasons to help the plant build a strong root system. Once established, reduce the frequency of watering; it is drought-tolerant. However, protect young plants from extreme winter weather. Note that this tree has a moderate resistance level to most primary olive diseases.
Quick Facts
Origin
Puglia Region, Italy
Scientific Name
Olea Europaea 'Cerignola'
Family
Oleaceae
Tree Type
Fruiting Specimen

Common Names

Oliva A Ciuccio, Oliva Lunga, Lunga, Bella Di Cerignola, Barilotto, Oliva Di Cerignola, Grossa Di Spagna, Oliva A Prugna, Bella Della Daunia, Prugne, Oliva Dell'asino, Oliva Grossa, Manna, Cerignolese, and Oliva Di Spagna.
Height
(Insert)
Toxicity
Non Toxic
Light
Full Sun
Watering
Drought-Tolerant
Soil
Well-Drained-Nutrient Poor Soil
Hardiness
Hardy Down 20 to 30 °F
Foliage
Dark Gray-Green
Growth
Moderate
Olive Oil
Sweet
Don't Take Our Word, Hear What Our Customers Say!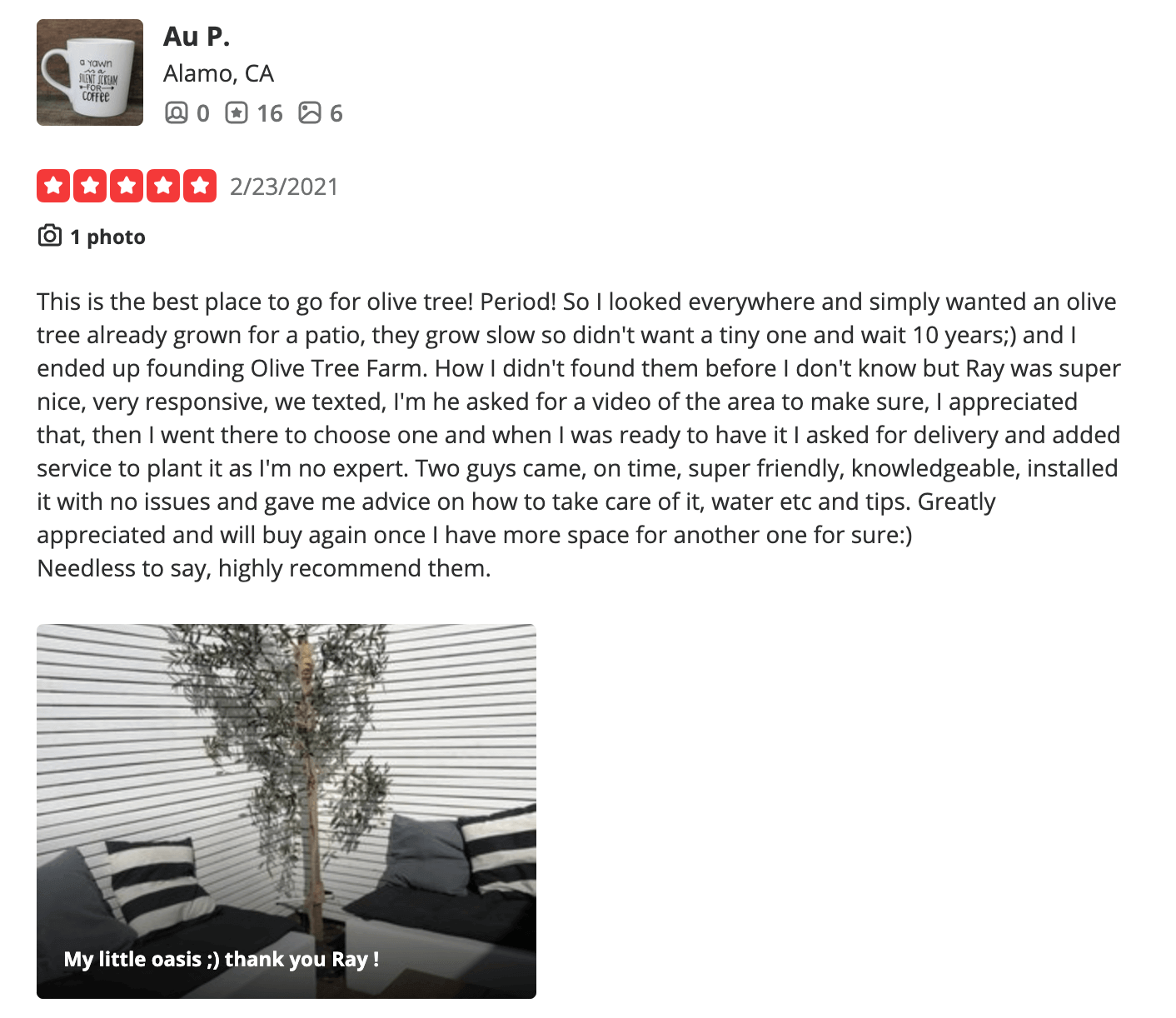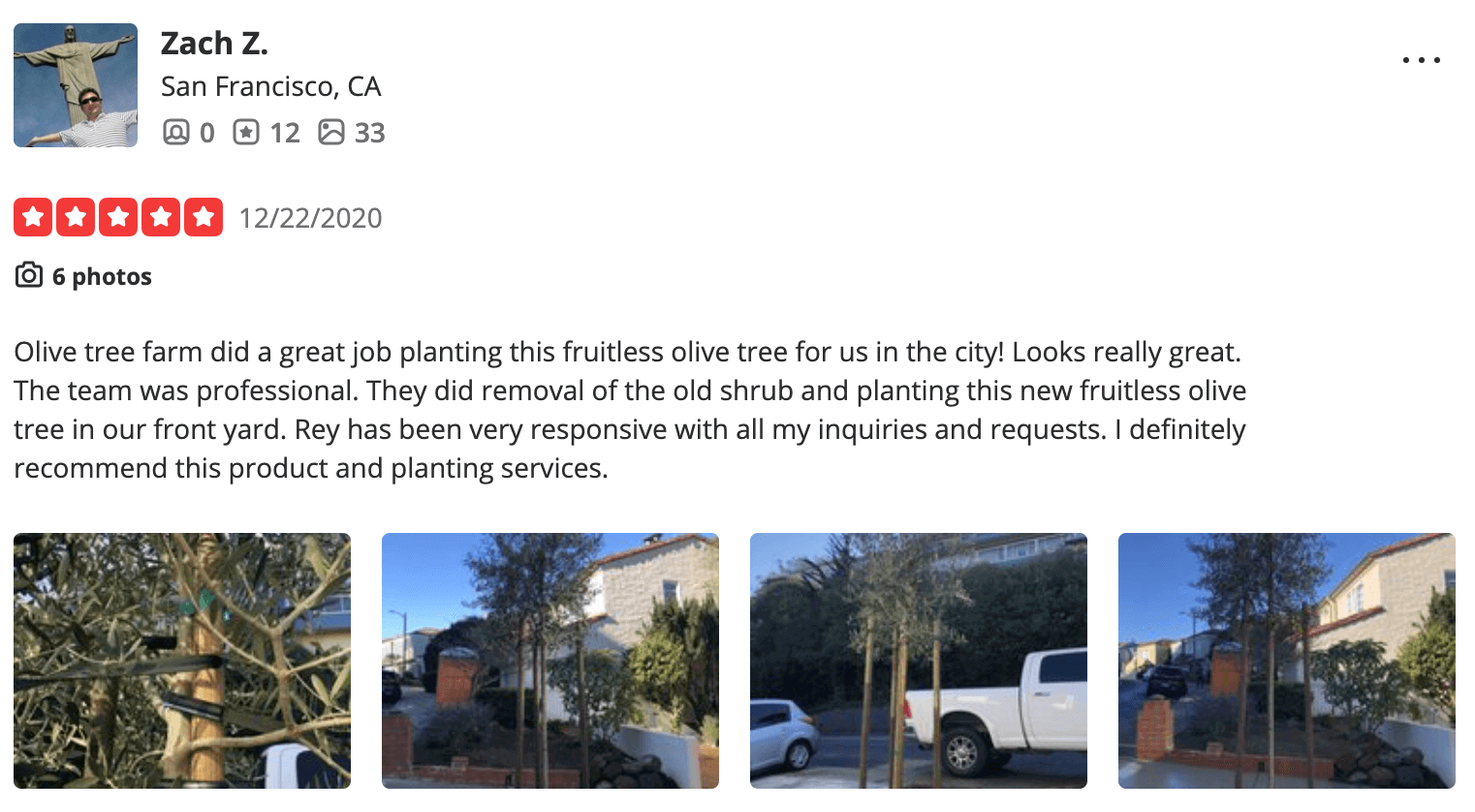 Interested? We'd love to hear from you!
Call us at 707-732-6152 for a free consultation!
---
Looking for something else? We might have it for you...