Arbosana, which originates in Spain and matures a little later than Arbequina, is considered to be more vigorous than the latter. The olives grown on Arbosana olive trees have a sweet, fruity taste with nutty undertones and a medium level of astringency. Growing in high-density plantings is an excellent choice for a home gardener, as it consistently produces high-quality fresh-eating olives.
These self-fertile dwarf trees have sage-green leaves and a Mediterranean flair that provides shade without taking up much room—reaching only about 12 feet. You can use this as a patio tree, container plant, or even a tropical houseplant if you have adequate sunlight. After all, what's better than drizzling homegrown olive oil over crusty bread and seasoning it with a pinch of black pepper?
Fruiting Specimen
Bloom (Summer)
Slow Growth
Color (Gray-to-Green)
Olive Oil (Sweet)
Landscape and Commercial
Care and Maintenance
Arbosana olive trees are exceedingly versatile and thrive in ordinary, slightly alkaline, well-drained soils. Water deeply and frequently during the first few growing seasons to help the plant build a strong root system. Once established, reduce the frequency of watering; it is drought-tolerant. However, protect young plants (or freshly transplanted Arbosana) from extreme winter weather.
Quick Facts
Origin
Spain
Scientific Name
Olea Europaea 'Arbosana'
Family
Oleaceae
Tree Type
Fruiting Specimen
Common Names
The Olive Tree, Arbosana olive tree, Olea Europaea
Height
(Insert)
Toxicity
Non Toxic
Light
Full Sun
Watering
Drought-Tolerant
Soil
Well-Drained-Nutrient Poor Soil
Hardiness
Hardy Down 10 °F
Foliage
Gray-to-Green
Growth
Slow
Olive Oil
Sweet
Don't Take Our Word, Hear What Our Customers Say!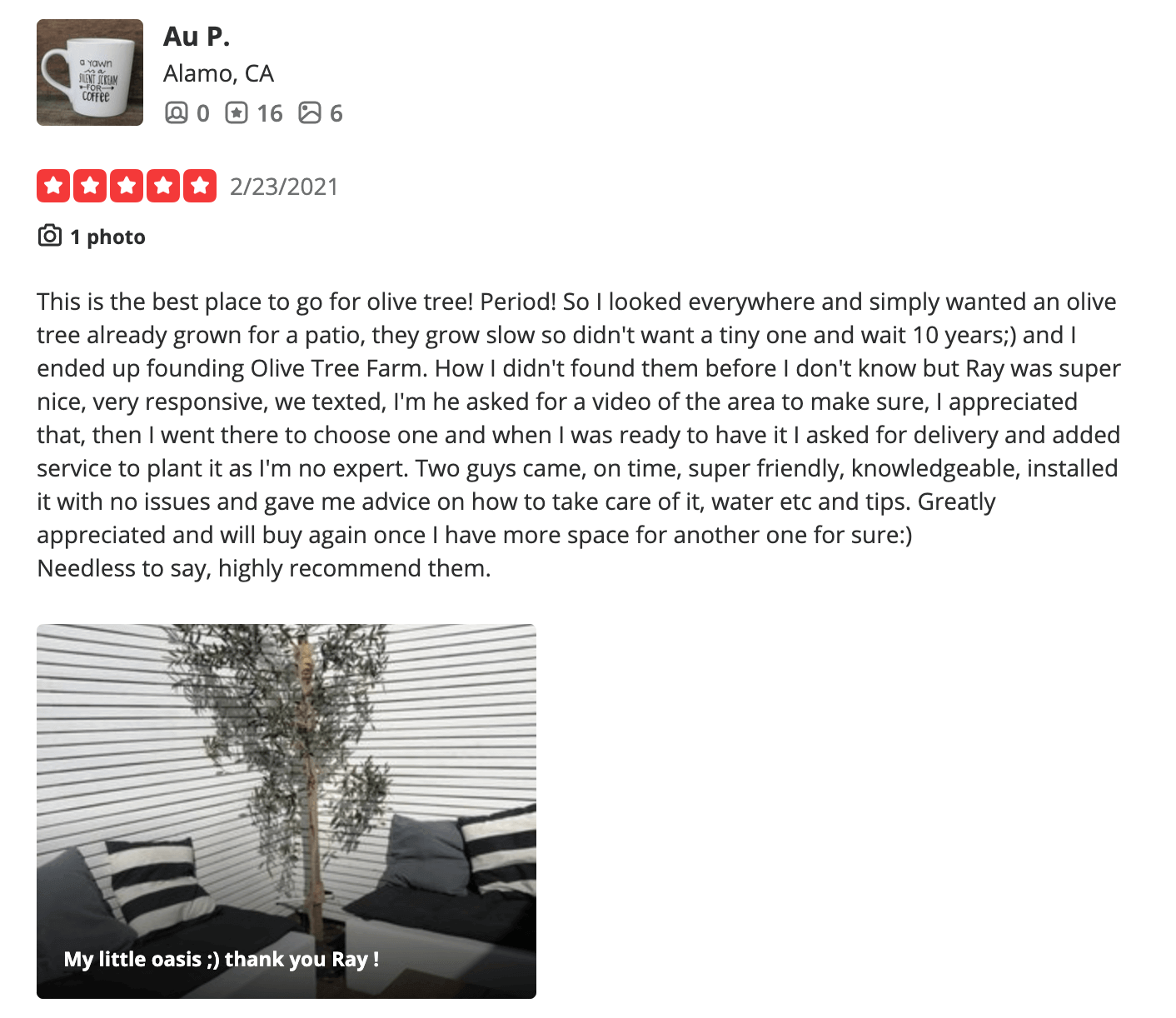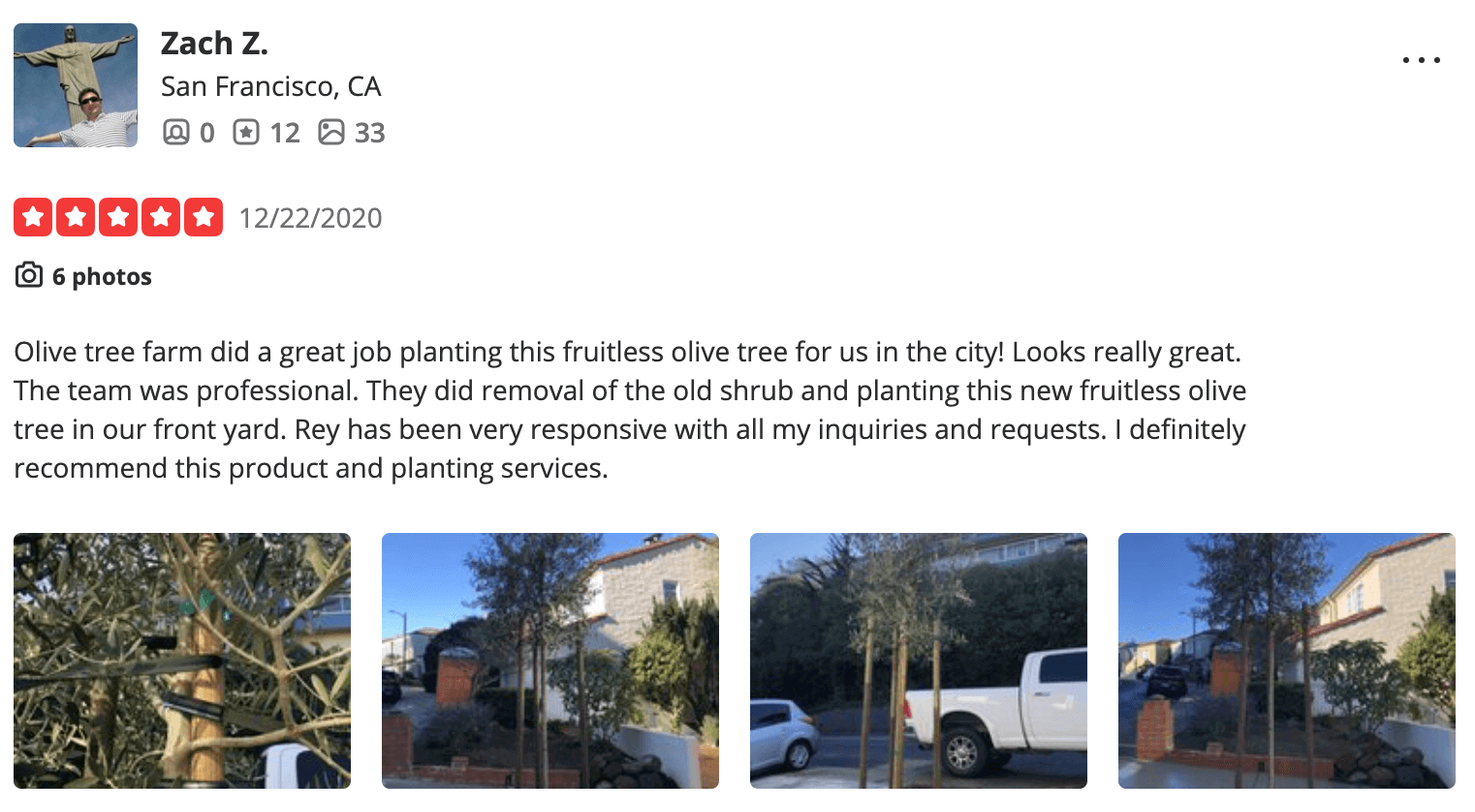 Interested? We'd love to hear from you!
Call us at 707-732-6152 for a free consultation!
---
Looking for something else? We might have it for you...