Olive Tree Farm Origin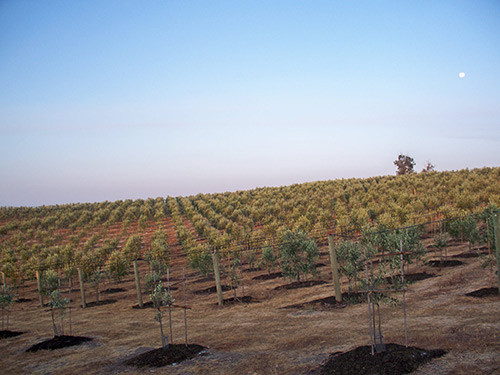 The Olive Tree Farm was born from the passion and love of the land that Rey Robledo has enjoyed throughout his life. As he would walk among the vineyards in Sonoma and Napa Valleys the majestic beauty of an ancient olive tree never failed to enrich his senses. He knew that our local California climate presents the perfect location for the olive tree; thus Olive Tree Farm was born.
What Drives Us
Our business philosophy is fundamental: provide the absolute best olive tree for the project at hand. Each project has its own unique characteristics and helping to meet the challenges for the owner, designer, nursery and installer associated with planting trees in the landscape is our mission.
Company
The Olive Tree Farm is located just outside the city of Sonoma and offers a wide range of olive trees. Our trees range in size from small pots perfect for a small yard or patio, to medium sized trees for the front, side or rear yards. For the home owner or developer looking for that special one-of-a-kind tree, you will also find several stunning fully mature Olive Trees which will leave you, your associates, relatives, and friends absolutely speechless.
Contacting Us
Rey is often in the field installing and maintaining olive trees. If you need to reach him quickly, please call 707-732-6152.