Back in the 17th century, the Spanish town of Arbeca was home to this resilient olive cultivar. Arbequina olive trees are very adaptable plants that produce abundantly in hot, dry regions. This variety (cultivar) has improved hardiness compared to other kinds (cultivars) and can endure temperatures as low as 5 degrees F. The rich brown fruit of this self-fruiting olive tree, its high oil content, and beautiful silvery-green foliage make it a sought-after cultivar for olive oil producers.
Initially green in color, its tiny, meaty olives soon change to a pale pink hue before becoming glossy black after they have fully matured on the tree and are ready to be plucked. Weeping branches with lustrous, silvery-green leaves are characteristic of Arbequina olive trees, which thrive in warm regions and retain their color all year. At maturity, they reach a height of 15-20 feet and a spread of 8-12 feet, depending on the species. However, they can reach 35 to 40 ft. tall and 25 ft. wide in the canopy.
Fruiting Specimen
Bloom (Summer)
Slow Growth
Color (Grey-to-Green)
Olive Oil (Sweet)
Landscape and Commercial
Care and Maintenance
Arbequina olive trees are exceedingly versatile and thrive in ordinary, slightly alkaline, well-drained soils. However, Arbequina flourishes best when planted in groups with other olive trees. Water deeply and frequently during the first few growing seasons to help the plant build a strong root system. Once established, reduce the frequency of watering; it is drought-tolerant. However, protect young plants (or freshly transplanted Arbequina) from extreme winter weather.
Quick Facts
Origin
Spain
Scientific Name
Olea Europaea 'Arbequina'
Family
Oleaceae
Tree Type
Fruiting Specimen
Common Names
The Olive Tree, Arbequina, Olea Europaea
Height
(Insert)
Toxicity
Non Toxic
Light
Full Sun
Watering
Drought-Tolerant
Soil
Well-Drained-Nutrient Poor Soil
Hardiness
Hardy Down 20 to 30 °F
Foliage
Gray-to-Green
Growth
Slow
Olive Oil
Sweet
Don't Take Our Word, Hear What Our Customers Say!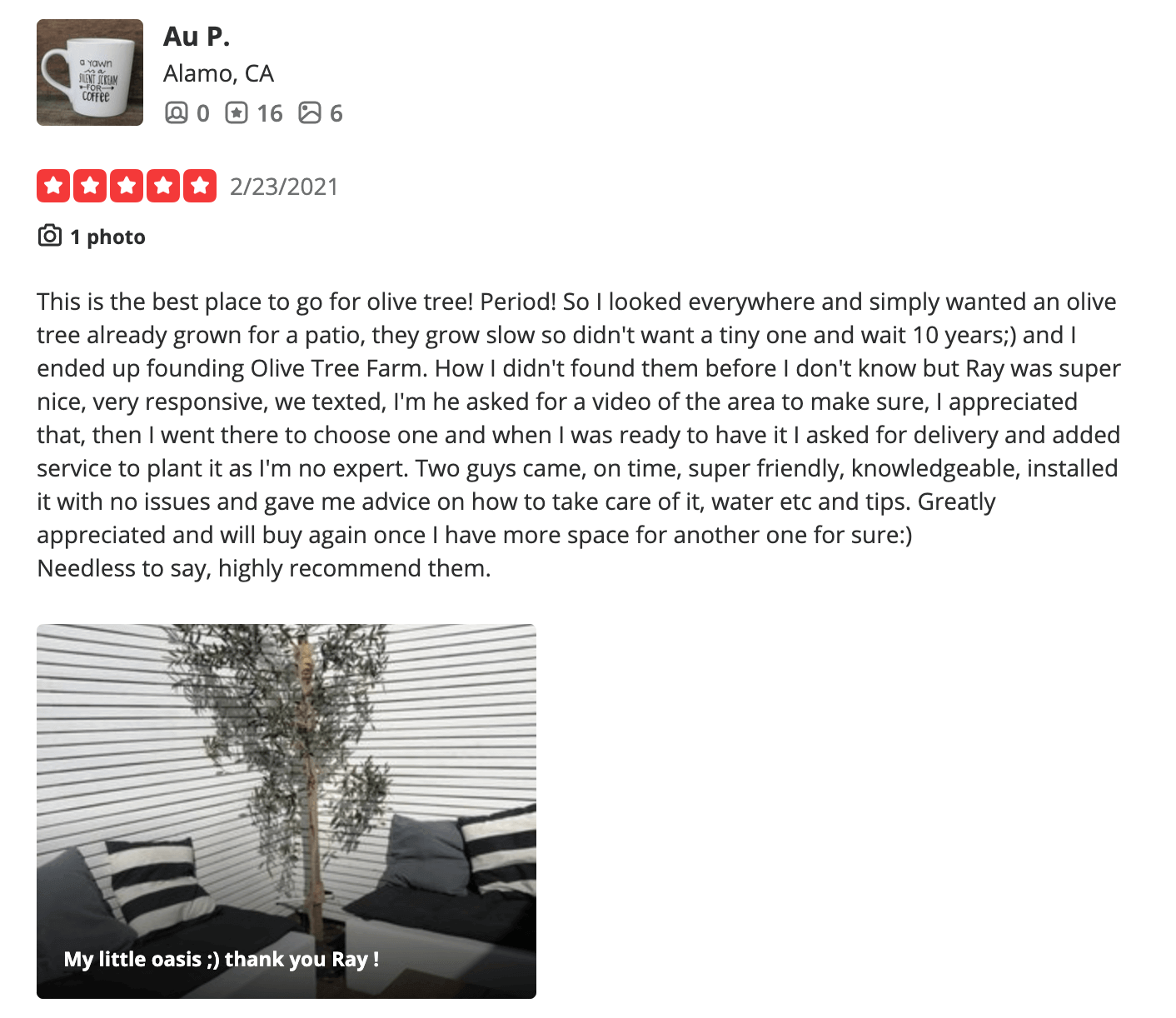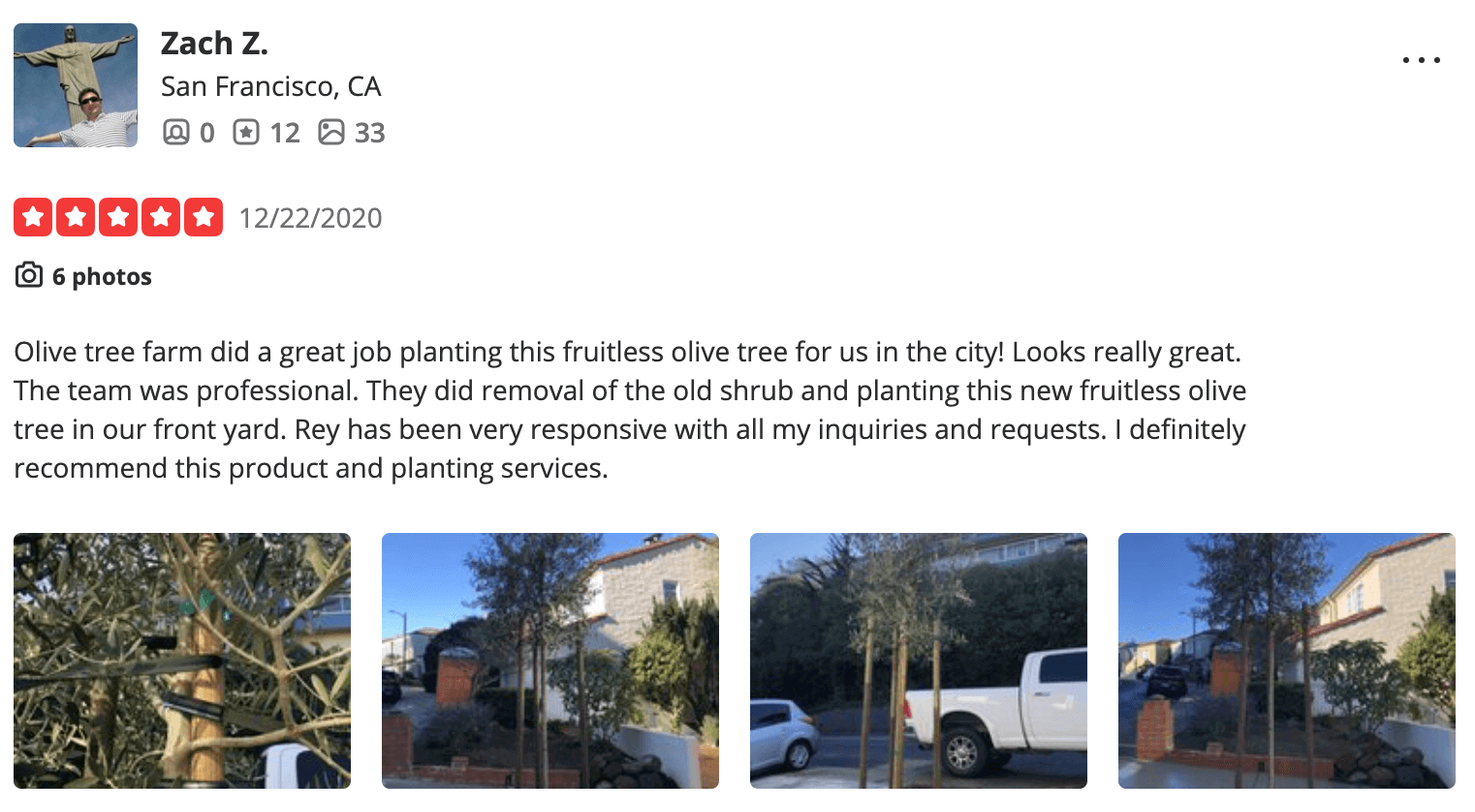 Interested? We'd love to hear from you!
Call us at 707-732-6152 for a free consultation!
---
Looking for something else? We might have it for you...