Kalamata olive trees originally belong to the land near the Ionian Sea, located in the Kalamata region of Southern Greece. They are fairly popular because of the large-size, deep reddish-purple olives they grow.
The olives grown on these trees are brined in red wine vinegar for curing. Additionally, they are used as table salt, and people also stuff them with various ingredients. Moreover, a moderate amount of oil is also extracted from Kalamata olives. Hence, the Kalamata cultivar can be a valuable addition to your orchards and kitchen gardens. They are also mass-planted for commercial purposes.
The leaves of Kalamata are large, twisty, and torpedo-skinned, raising their landscape appeal. Considerable growth, high yields, and low-rooting capabilities are some of its other noteworthy features.
Fruiting Specimen
Bloom (Spring)
Moderate Growth
Color (Grey-to-Green)
Olive Oil (A soft, fruity but slightly bitter flavor)
Landscape and Commercial
Care and Maintenance
Like several other olive cultivars, Kalamata olive trees can grow well in ordinary, well-drained, and slightly alkaline soils. For best results, they are grown in combination with other olive species. Adequate watering is important in the first few months of growth to ensure effective root development. The watering frequency can be reduced later because the tree becomes drought-tolerant once it's established. Don't forget to protect newly planted trees from extreme temperatures.
Quick Facts
Origin
Greece
Scientific Name
Olea Europaea 'Kalamata'
Family
Oleaceae
Tree Type
A Single & Multi-Trunk Fruiting Specimen
Common Names
The Olive Tree, Kalamata, Olea Europaea, Kalamon
Height
(Insert)
Toxicity
Non-Toxic
Light
Full Sun
Watering
Drought-Tolerant
Soil
Well-Drained, Nutrient-Poor Soil
Hardiness
Hardy down to 20 to 30 °F
Foliage
Gray-to-Green
Growth
Moderate
Olive Oil
Soft, fruity, and slightly bitter flavor
Don't Take Our Word, Hear What Our Customers Say!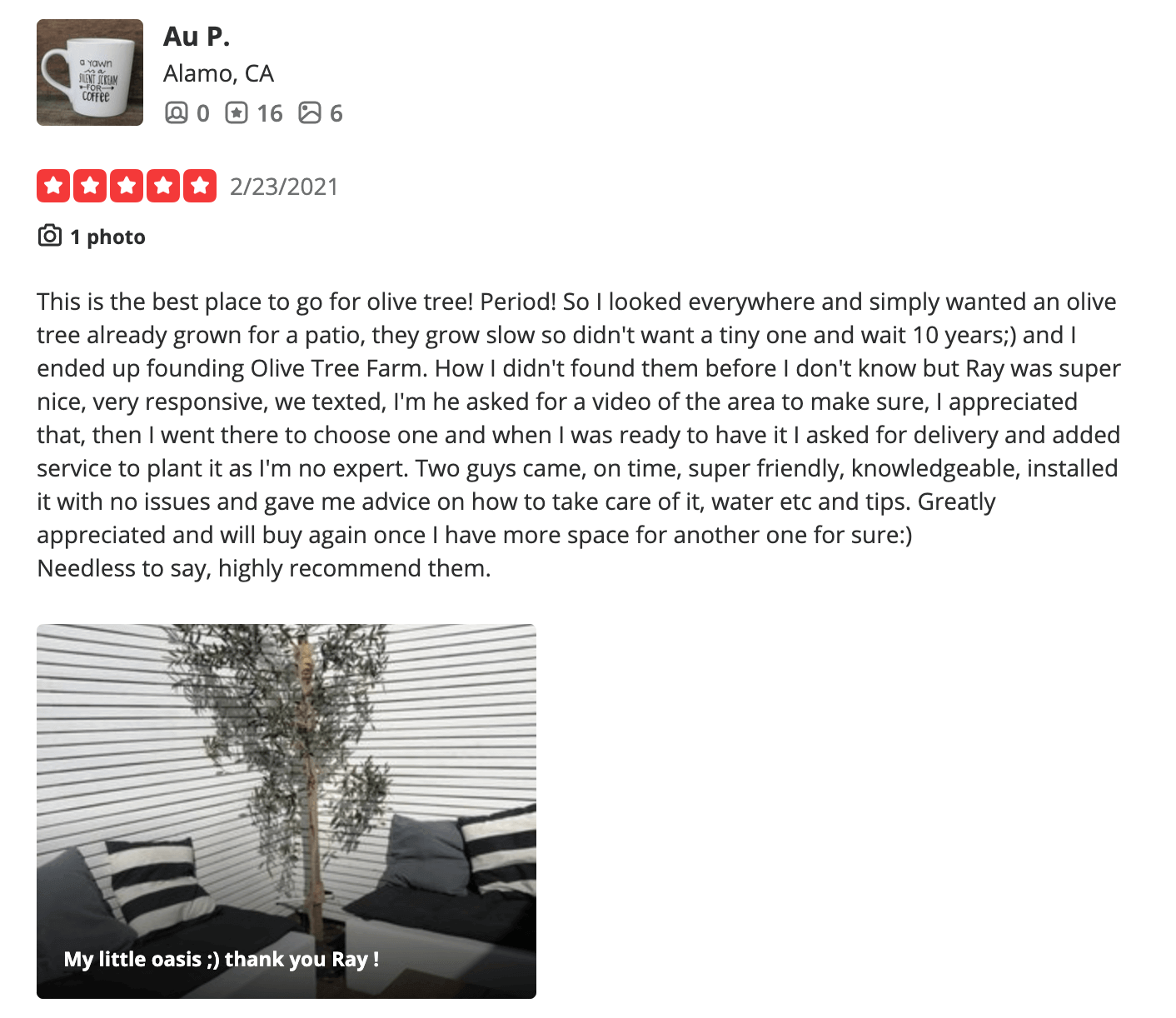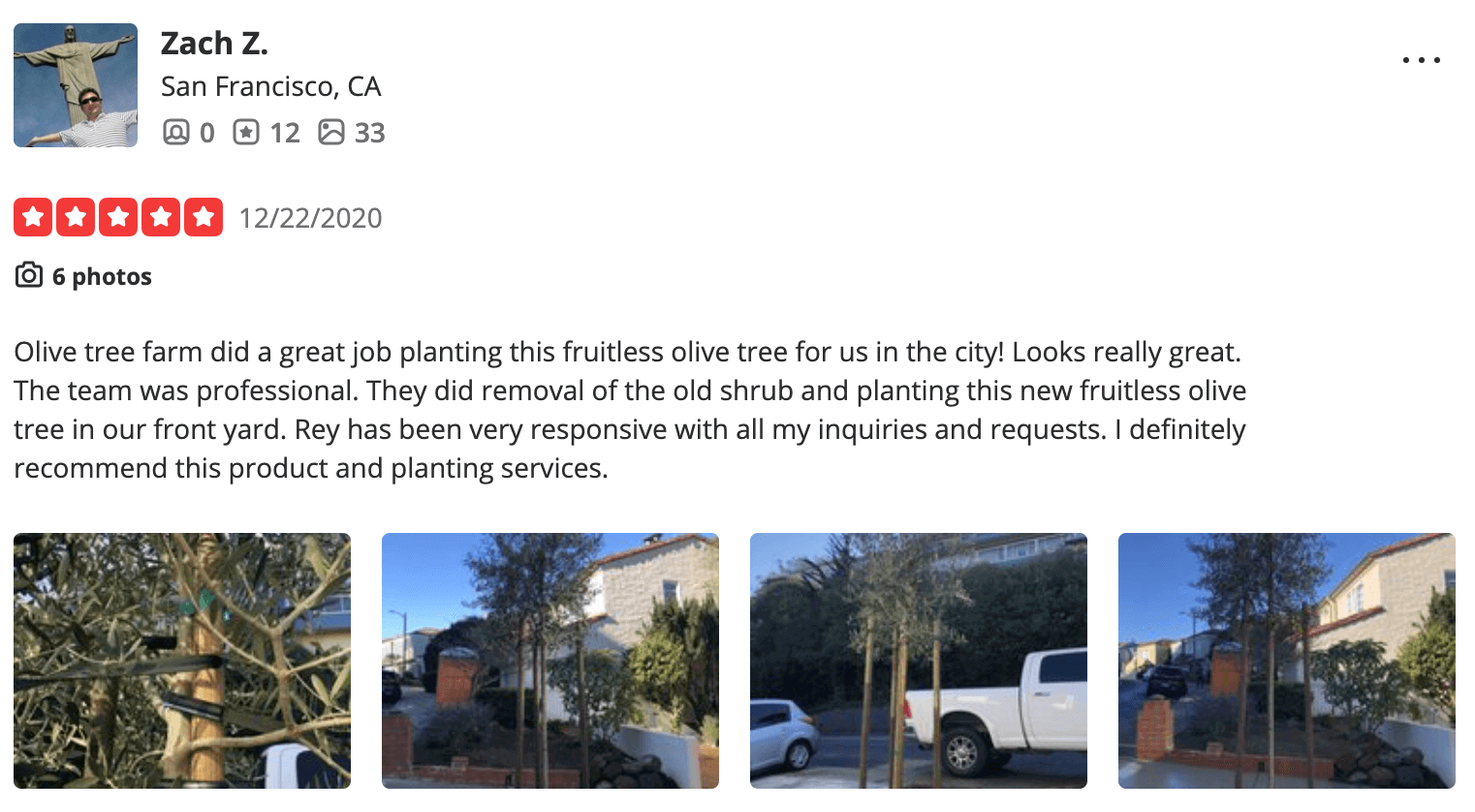 Interested? We'd love to hear from you!
Call us at 707-732-6152 for a free consultation!
---
Looking for something else? We might have it for you...