Ascolana Tenera olive trees are native to the province of Ascoli Piceno, located in the southern part of the Marche region on the central Adriatic coast of Italy—they are known for their dark green leaves and vigorous growth within a dense canopy. Even though Ascolana Tenera is primarily self-fertile, it is suggested to cultivate them in conjunction with Leccino, Pendolino, or Frantoio cultivars to maximize fruit yield. However, it is preferable to keep them under 20 ft.
Initially, the leaves are dark green but might brighten slightly in the warmer months. Fruit is light green when harvested and does not turn black when fully mature; however, it is vulnerable to bruising when handled roughly. When mature, the flesh of the enormous olives is delicate and sweet, reminiscent of tropical fruits. It is also used to produce an Italian appetizer, olive all'ascolana, which consists of pitting olives, stuffing them with seasoned meat, and frying them in batter.
Fruiting Specimen
Bloom (Spring)
Vigorous Growth
Color (Dark Green)
Olive Oil (Sweet)
Commercial Use
Care and Maintenance
Ascolana Tenera olive trees are exceedingly versatile and thrive in ordinary, slightly alkaline, well-drained soils. However, fruit yield maximizes when planted close to other varieties, such as Leccino, Frantoio, or Pendolino. Water deeply and frequently during the first few growing seasons to help the plant build a strong root system. Once established, reduce the frequency of watering; it is drought-tolerant. However, protect young plants from extreme winter weather.
Quick Facts
Origin
Ascoli Piceno, Italy
Scientific Name
Olea Europaea ' Ascolana'
Family
Oleaceae
Tree Type
Fruiting Specimen
Common Names
The Olive Tree, Ascolana olive tree, Olea Europaea
Height
(Insert)
Toxicity
Non Toxic
Light
Full Sun
Watering
Drought-Tolerant
Soil
Well-Drained-Nutrient Poor Soil
Hardiness
Hardy Down 10 °F
Foliage
Dark Green
Growth
Vigorous
Olive Oil
Sweet
Don't Take Our Word, Hear What Our Customers Say!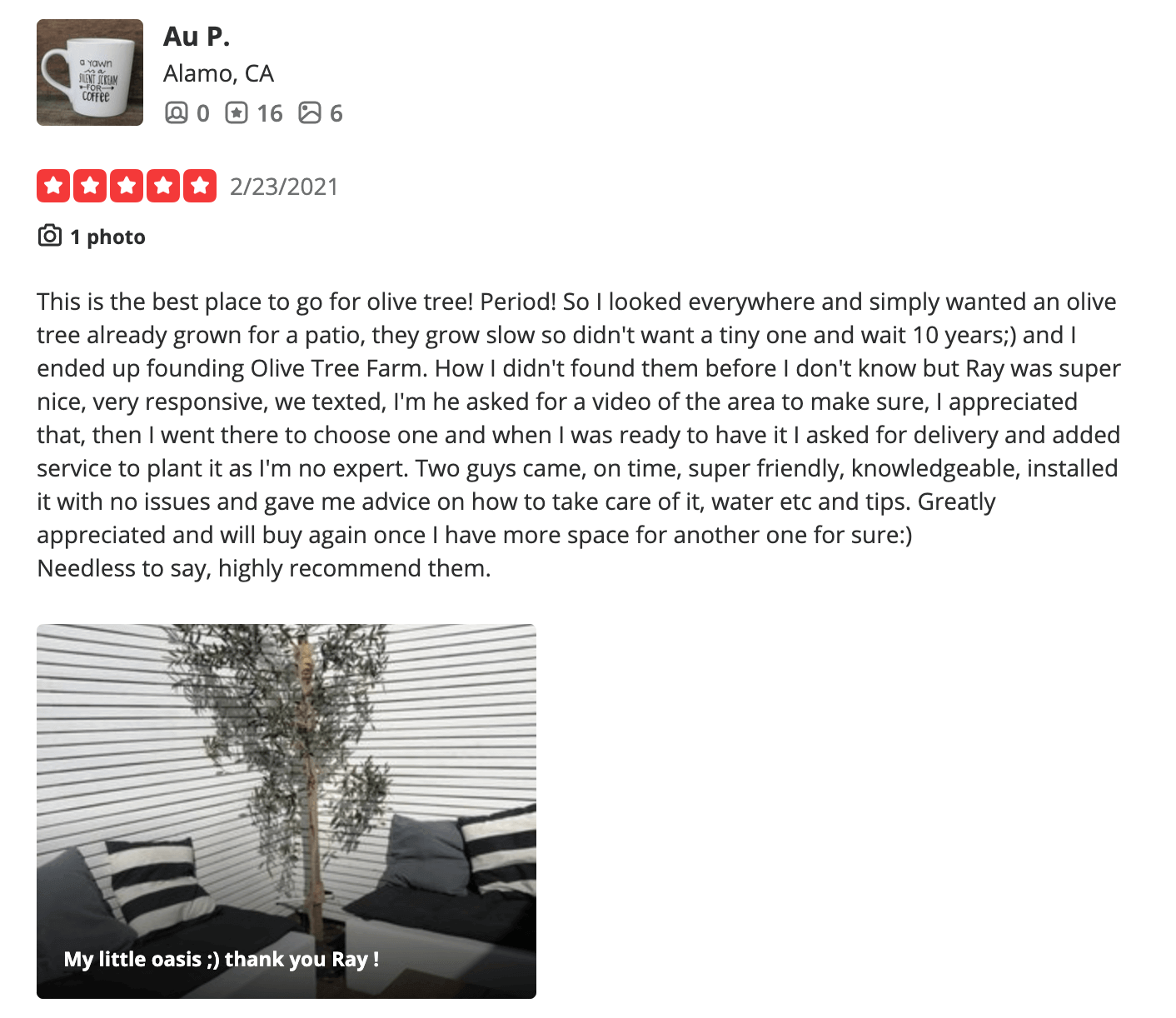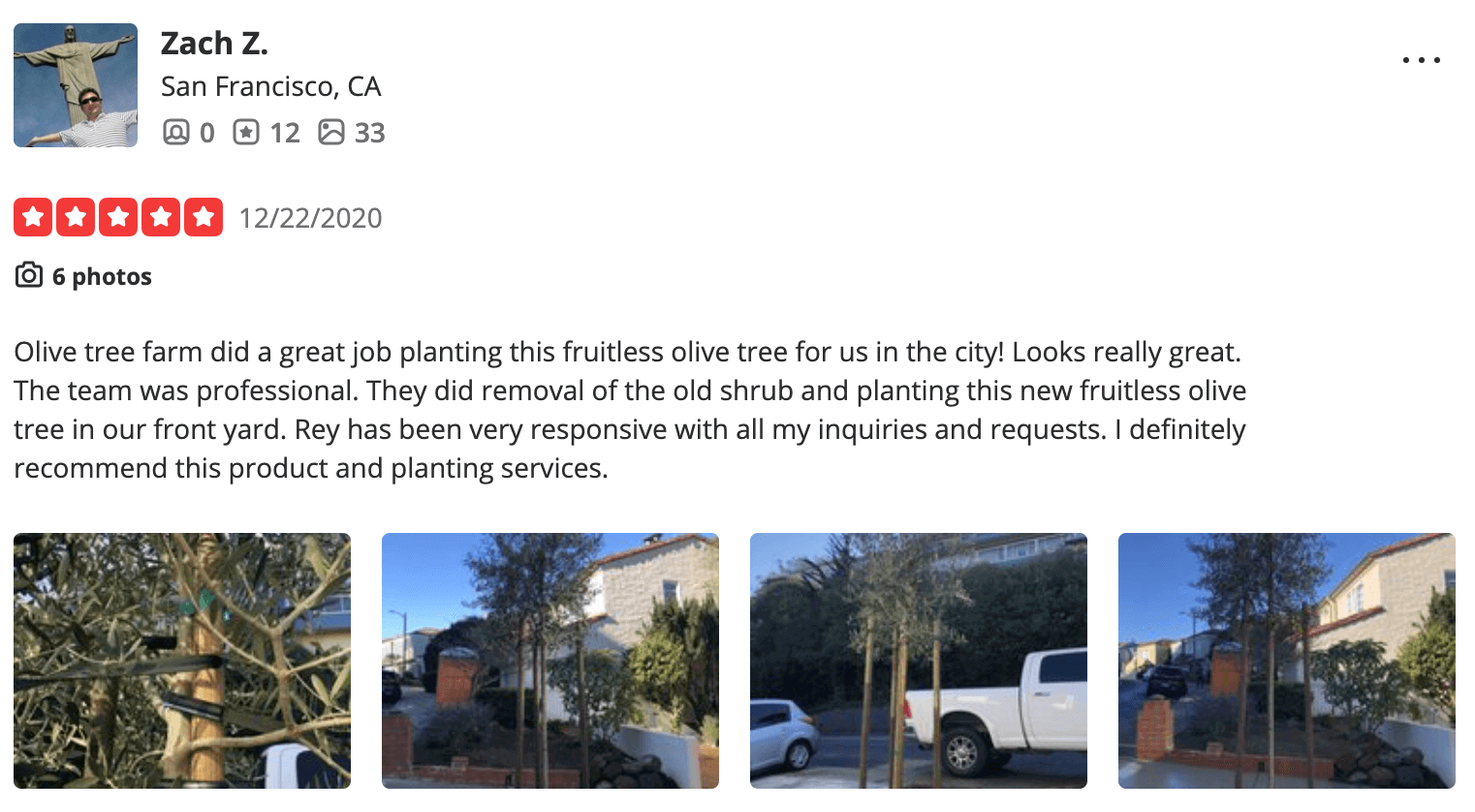 Interested? We'd love to hear from you!
Call us at 707-732-6152 for a free consultation!
---
Looking for something else? We might have it for you...