Itrana Olive Trees originate from the region of Lazo in Italy. The round, medium-sized olives grown on these trees are characterized by a fresh grassy aroma. With a peppery taste and a citrusy touch, they are mainly used to produce table olives, which can be served as appetizers or used in various culinary dishes. The rich quality of the oil pressed from Itrana olives is highly valued around the globe.
Itrana Olive Trees grow vigorously upward to a notable size, donning a compact crown while densely covered with large elliptical-shaped leaves. Maturing might be a little late (November-December) and staggered, but you can expect high yields. The red wine color of the olives with white dust speckles indicates that the fruit is ready for harvest.
Fruiting Specimen
Bloom (Early Summer)
Vigorous Growth
Color (Gray-to-Green)
Olive Oil (Intense & Fruity Flavor with a Peppery Touch)
Landscape and Commercial
Care and Maintenance
Itrana olive trees are not high-maintenance because they adapt to different growing regions. They grow well in most average, well-drained, and slightly alkaline soils. Their erect and glossy thick form upon growth makes them best for multiple landscape applications. The best part about growing them is their resistance to cold and most common olive pests. However, young plants still need protection from extreme cold temperatures and olive flies.
Quick Facts
Origin
Lazo, Italy
Scientific Name
Olea Europaea 'Itrana'
Family
Oleaceae
Tree Type
Fruiting Specimen
Common Names
Olive of Gaeta, Grossa, Trana and Ciceronea, The Olive Tree, Itrana Tree, Olea Europaea
Height
(Insert)
Toxicity
Non-Toxic
Light
Full Sun
Watering
Occasional Watering Required
Soil
Well-Drained, Nutrient-Poor Soil
Hardiness
Hardy down to 20 to 30 °F
Foliage
Gray-to-Green
Growth
Vigorous
Olive Oil
Intense & Fruity Flavor with a Peppery Touch
Don't Take Our Word, Hear What Our Customers Say!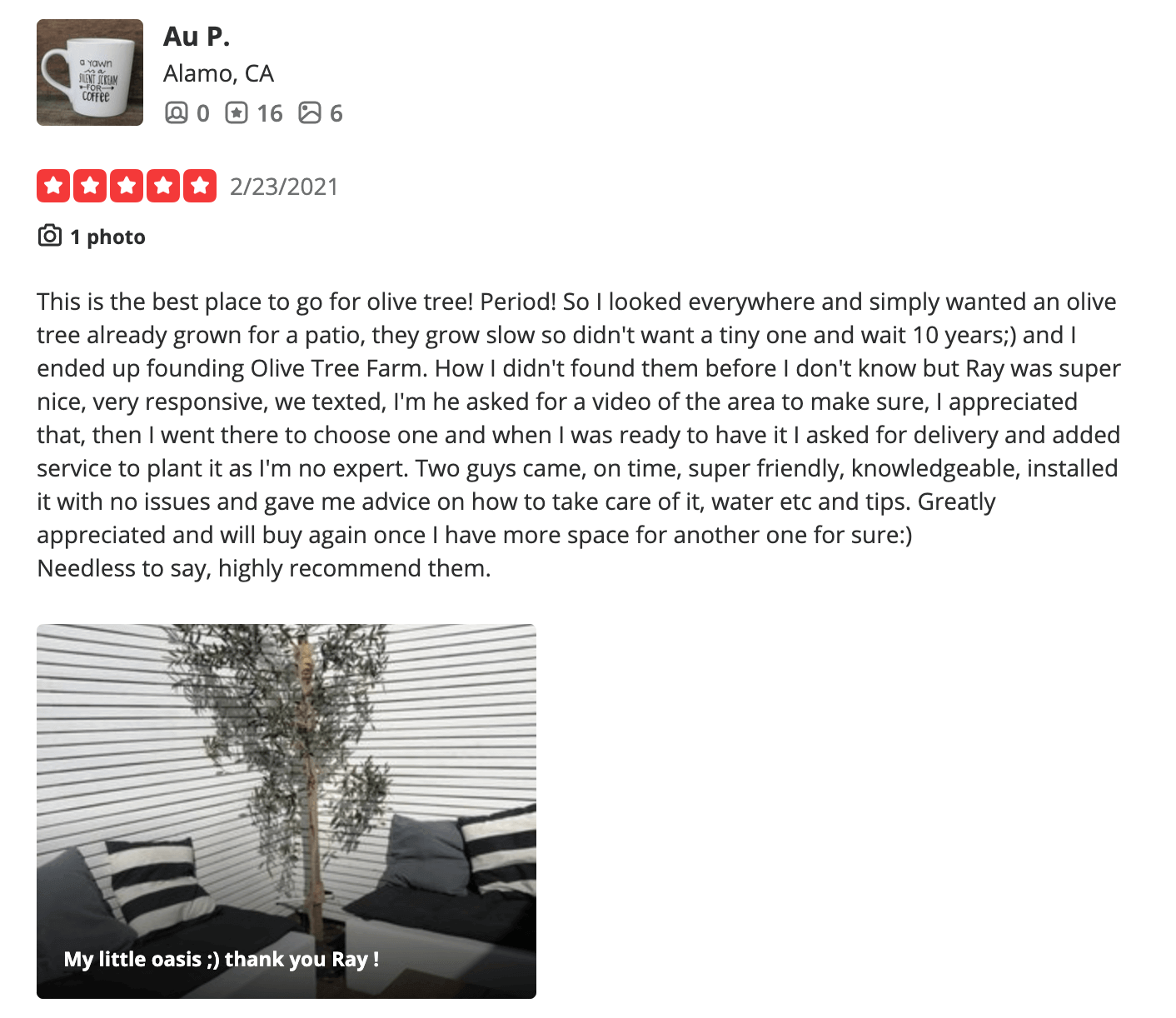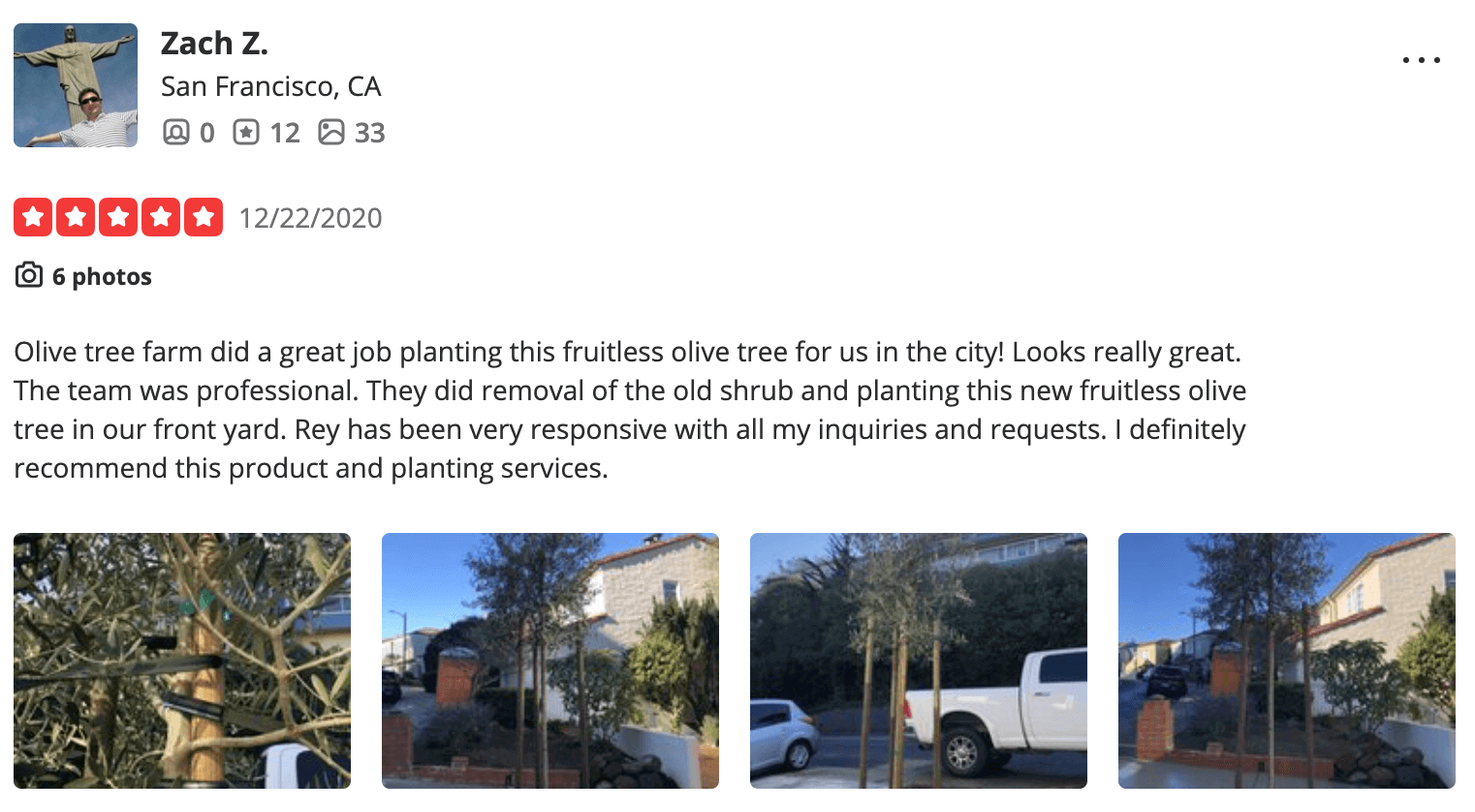 Interested? We'd love to hear from you!
Call us at 707-732-6152 for a free consultation!
---
Looking for something else? We might have it for you...