With a sophisticated aspect to the high, open crown of this excellent evergreen patio or garden tree that does not produce untidy mature fruit, the Majestic Beauty olive trees are a popular choice among gardeners. Its thin, long gray-green leaves give it a light, airy look that flourishes in hot climates. Since there is no fruit to drop, it may be used near sidewalks, roadways, pools, and inside the garden, without creating a mess. A Mediterranean-style garden with heat-loving cypress, grapevines, roses, and fruit trees is a fantastic addition to the landscape.
Combining it with a selection of delicate succulents and bold-leaved plants such as Yucca, Phormium, Cordyline, or Agave and a contemporary architectural house or office will allow you to take advantage of its adaptability. Majestic Beauty is characterized by an upright growth habit and a wide, open canopy, making it an excellent choice for parking lots and pedestrian areas.
Non-Fruiting Specimen
Bloom (Summer)
Slow Rounded Growth
Color (Gray-Green)
Olive Oil (None)
Landscape Use
Care and Maintenance
Majestic Beauty olive trees are exceedingly versatile and thrive in ordinary, slightly alkaline, well-drained soils. Water deeply and often over the first few growing seasons to help the plant build a strong root system. Once established, lessen the frequency of application; it is drought tolerant. Yet, protect young plants (or freshly transplanted Majestic Beauty) from weather extremes. Before new growth emerges in the spring, apply a general-purpose fertilizer to the soil since winter is the best time to prune.
Quick Facts
Origin
America
Scientific Name
Olea Europaea 'Monher'
Family
Oleaceae
Tree Type
Non-Fruiting Specimen
Common Names
The Olive Tree, Monher, Olea Europaea, Majestic Beauty
Height
(Insert)
Toxicity
Non-Toxic
Light
Full Sun
Watering
Drought-Tolerant
Soil
Well-Drained-Nutrient Poor Soil
Hardiness
Hardy Down 20 to 30°F
Foliage
Gray-Green
Growth
Slow Rounded
Olive Oil
None
Don't Take Our Word, Hear What Our Customers Say!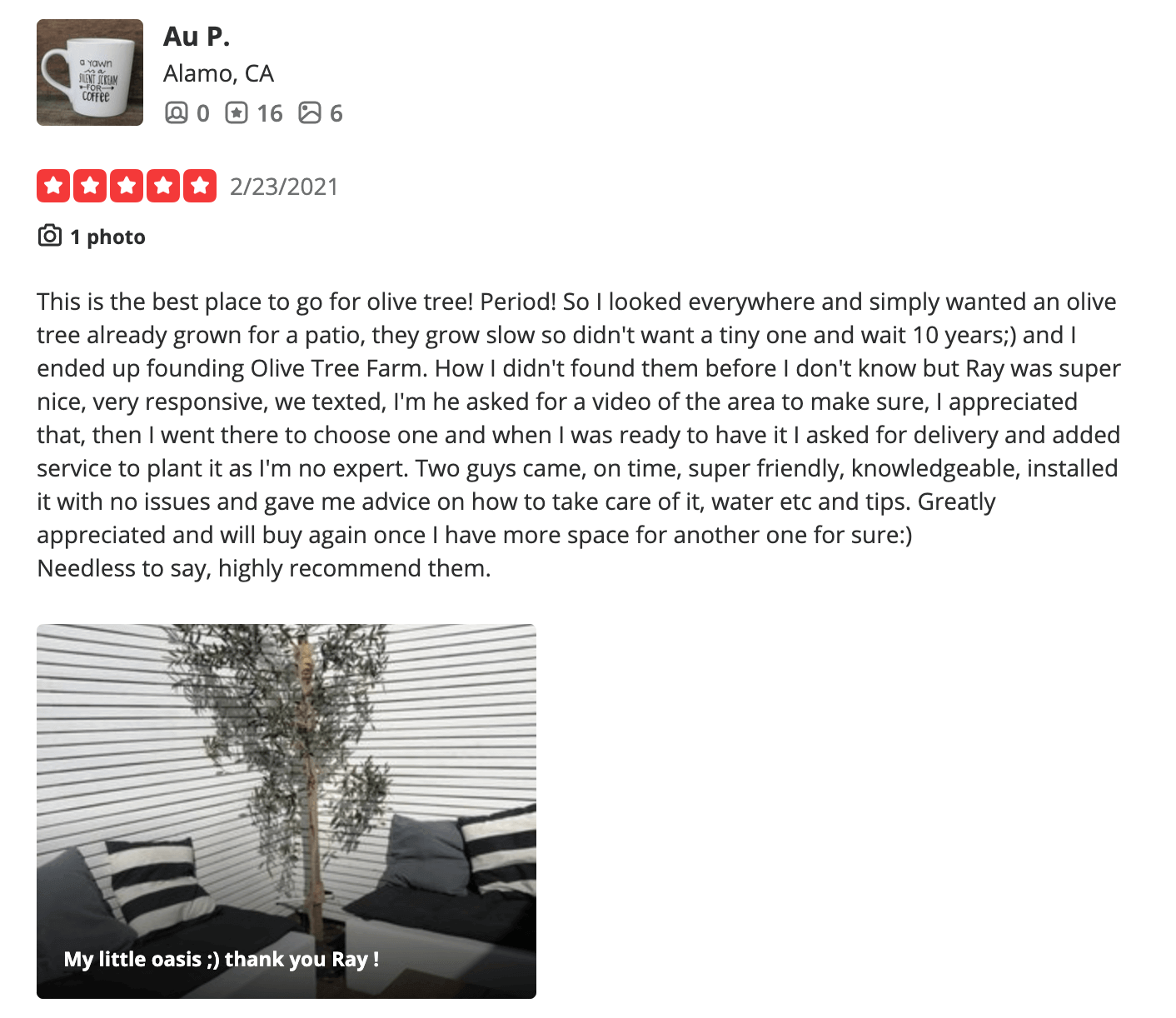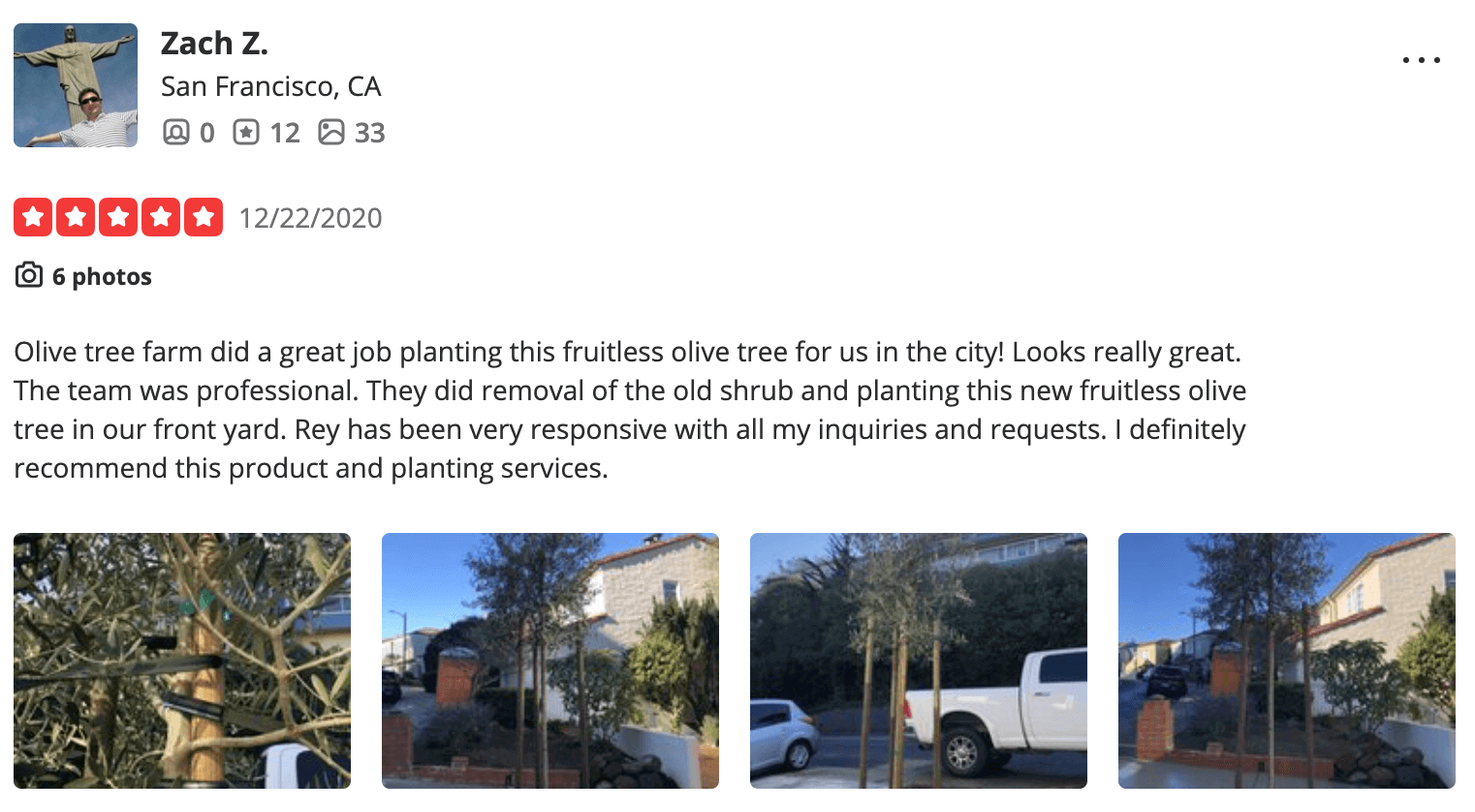 Interested? We'd love to hear from you!
Call us at 707-732-6152 for a free consultation!
---
Looking for something else? We might have it for you...